Preston man's 'taxi virus protection screens' trialled in city taxis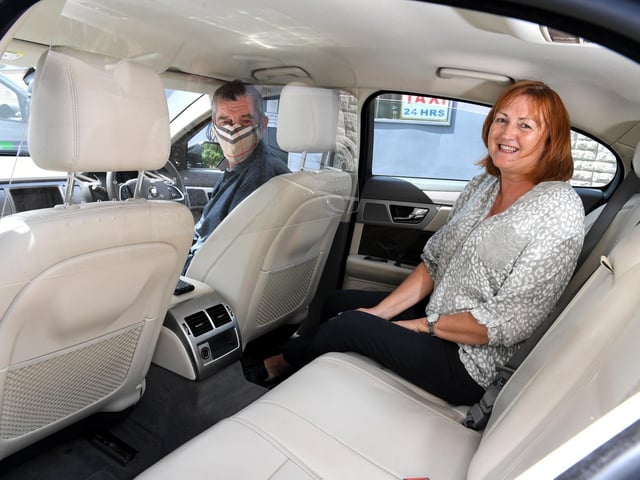 Preston taxi operator Paul Cookson, 50, from Ingol, invented the prototype in a bid to find a way to protect cabbies and taxi users.
The grandad, who has worked in the taxi business for 30 years, has had his design made by a plastic laser cutting firm in Cheshire.
New City Taxis, on Moor Lane, have had 10 fitted in their vehicles so far with more to be fitted on Tuesday
He said: "I started researching the conditions of private hire vehicles fitted with private screens online.
We had to find the right product.
"It hasn't been easy, the first prototype was a disaster - far too thin and floppy. I've been back and forth four times to get it right.
"As cabbies we're all in this together and we need to find a safe way to work.
"I think it will be a success, the product is so clear you won't know it's there.
"It will be trialled in Preston but I'm hoping it will go much further afield. A salesman friend of mine is going to market them across the North West."
40 screens will have been fitted into vehicles by Tuesday.
They cost between £80 and £100 each.
Paul, who previously owned The Regal snooker club, has three daughters and granddaughters.
He says the idea of keeping other families as well as his taxi colleagues safe, inspired him.