This article is a couple of weeks old now, but I doubt much has changed since
Covid: 'I don't want them to take my cab'
https://www.bbc.co.uk/news/business-54508504
Sheikh Haroon bought a new electric black cab last year for £65,000, which meant signing up to monthly repayments of £950 a month.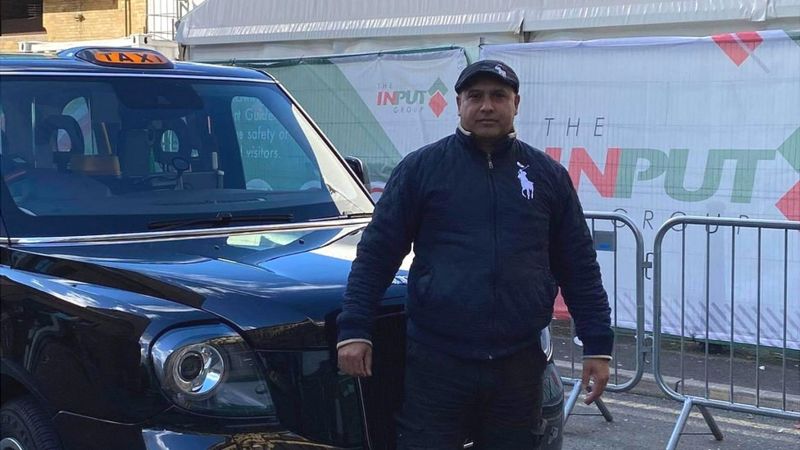 Image: BBC
Before the coronavirus pandemic struck he says he could meet the payments, but continued restrictions in his home city of Manchester mean it's no longer the case.
"At the moment there's no work. I'm doing from 9am to 6pm in the evening and I'm going home with £35 a day, that's it."
He's not the only taxi driver struggling to meet repayments on a new electric cab, and many are calling for more help from lenders.
'It's like my office'
Mr Haroon had some assistance from his lender, Close Brothers Asset Finance, which granted a three-month repayment freeze. But he says it's not enough and does not reflect the lack of business at the moment.
"Close Brothers said they'd give me one month [freeze], then I pushed it to a second month, then had to phone again to ask for three. They said that's it, you're not getting any more help.
"There was a half payment for three months and now they're saying you have to pay in full. They're not agreeing to help in any way."
He added: "I don't want them to take my cab obviously, it's like my office - this is the business."
Mr Haroon is one of a number of black cab drivers who have told BBC 5 live's Wake up to Money programme about their struggle to meet commitments for a new electric cab. They have all spoken of the stress and anxiety of finding around £900 a month when takings have collapsed.
They want lenders to give them more breathing space, and for the Financial Conduct Authority (FCA) to intervene. The regulator has issued guidance on motor finance, insisting on flexibility and "sustainable" repayments, but it doesn't cover business agreements. Separately, loans of more than £25,000 are not regulated.
The FCA said that as it does not regulate the agreements "our ability to intervene is limited".
Close Brothers said it had been "in regular communication with Mr Haroon and ensured he was given all the support possible, working in line with the FCA's guidance".
On extra payment deferrals it said: "It's not in a customer's interest to get into more debt than they can reasonably be expected to repay and it is the lender's responsibility to ensure repayments do not become unaffordable."
The sector's trade body, the Licensed Taxi Drivers' Association, has written to the government and the FCA calling for more clarity. It also wants further payment deferrals and extra self-employment help.
The electric taxi finance market is dominated by Lloyds Bank-owned Black Horse which has a tie-up with Coventry-based manufacturer LEVC.
Black Horse initially offered a three-month payment holiday, and that was extended by three months. LEVC says drivers are, "being dealt with on a case-by-case basis directly with Black Horse".
However, each month's payment freeze triggered an interest charge of £100, adding £600 to the total over six months. And drivers say any further agreements to reduce monthly payments put them in arrears and will mark down their credit file.
"I thought a company like that - they know the situation - would give us a bit more flexibility," says Justin Cockhill, a driver in London. "During lockdown I started seeing a doctor for depression, it's been an awful experience for me."
Adam Wakilie is another Manchester driver. He's been working 13-hour days, seven days a week and took home just £480 last month. "I've not had a break, I have four kids and I miss them so much, they're always worried about me. I've missed three of these payments and so many other bills keep building. I don't really know what to do, and it surely won't change any time soon."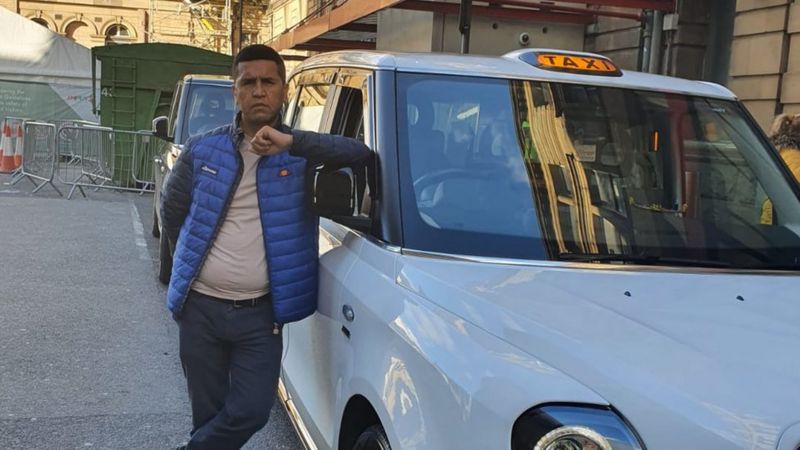 Image: BBC
Mr Wakilie is with Black Horse and is still entitled to further payment freezes, but he's considered giving the cab back. That would leave him liable for any shortfall between the size of the loan and the amount raised by selling the vehicle at auction.
Paul Byron is a London cabbie who also has a rental business, HP Taxi. He has 55 electric cabs financed with £4m from six lenders, including Close Brothers, Black Horse and Shawbrook Finance, which he says has been understanding.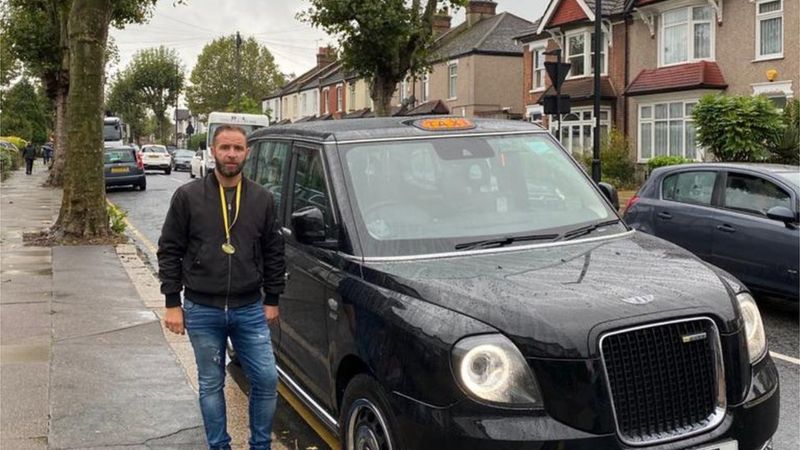 Image: BBC
"If one lender can do it, why can't all of them? If I add up the interest payments I've paid across the other five lenders, it's thousands. And it's really not the time to be making money out of a trade that's struggling like this."
Black Horse says it is "proactively contacting customers as they come to the end of their payment deferrals and are working closely with those who are not yet in a position to restart payments to offer further help".