Passengers cut free as taxi is completely destroyed in smash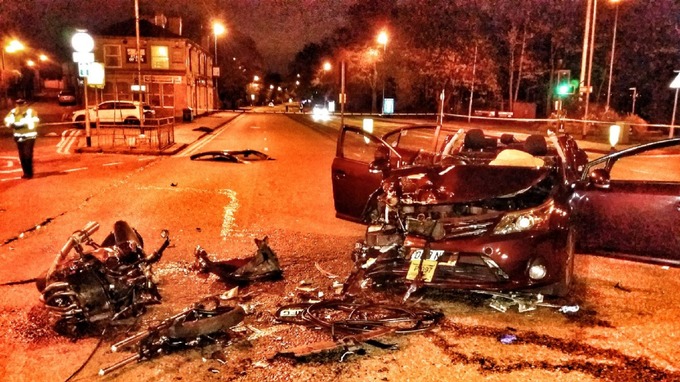 Passengers had to be cut free from a taxi after the cab was completely destroyed in a serious crash with a motorbike
Dramatic images show the taxi with its roof missing and engine torn off following a smash in Bury, Greater Manchester.
Police, fire, and ambulance crews were scrambled to the scene on Manchester Road, which was closed off for five hours.
The motorcyclist was taken to hospital with serious but non-life-threatening injuries.
Firefighters cut out passengers who became trapped in the taxi following the crash.
They escaped with minor injuries, suffering bumps and bruises.