Sure I read the original article on this a few weeks ago, but it doesn't seem to be on here. But most of this is just the original article repeated, except that that one said he was a 'former taxi driver', who now resides in Folkestone, Kent, and now drives a truck.
But, of course, he no doubt lost his badge some time ago

Drug dealing Dundee taxi driver had haul of illegal weaponry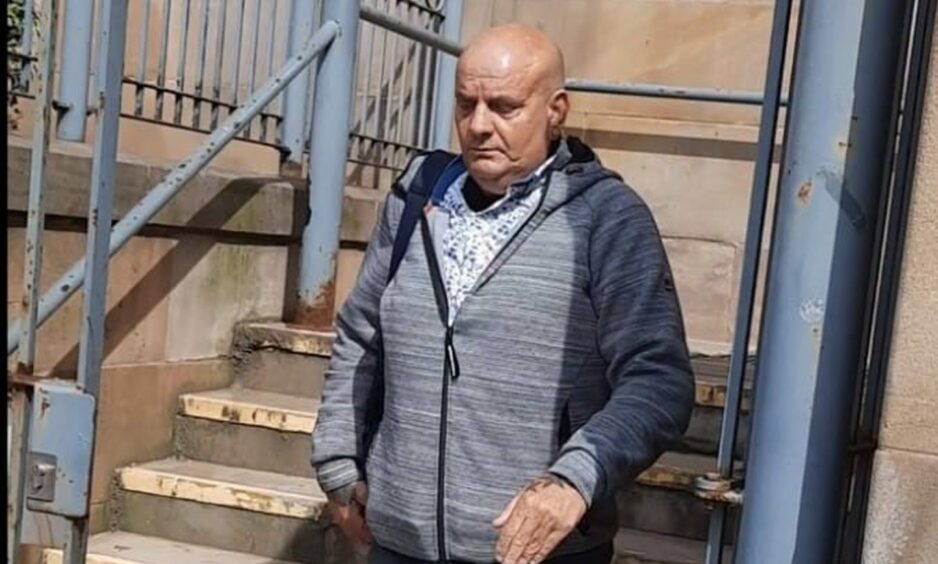 A taxi driver caught with thousands of pounds worth of class-A drugs and firearms in his Dundee home who claimed he had been "set-up" has been jailed.
Scott Cuthill will spend 22 months behind bars after admitting being a drug dealer and owning the weapons earlier this year.
The 57-year-old had been warned at an earlier hearing he faced a custodial sentence, which was handed down by Sheriff Jillian Martin-Brown at Dundee Sheriff Court.
Sending him down, she said: "A custodial sentence is to be expected in firearms cases."
'This is a set-up'
Police visited Cuthill's old home in Caldrum Street on August 11 2019 due to an unrelated incident.
Both Cuthill and his partner of 15 years, from whom he had recently split, were taken to police HQ at West Bell Street.
At that stage, no criminality was established by officers but Cuthill's partner – the registered tenant – provided the keys to the property for police to search.
They returned to the house and found a safe, which was locked with a digital keypad, and a secured moneybox within.
They returned to the station and asked Cuthill for the code, which he refused to provide.
He told police: "This is a set-up, this is a set-up."
Weapons and drugs
Police eventually forced entry to the safe and found a haul of drug paraphernalia and illegal items including a can of PAVA spray labelled "American-style Nato super-paralysing"
A stun gun, from which sparks could be both seen and heard by officers was also recovered.
Both of these items are illegal in the UK unless the owners hold a firearms licence.
Police also discovered tubs and snap-bags full of amphetamines and methamphetamines, which were covered in Cuthill's DNA.
In total, 184.17 grammes of drugs were seized, along with a set of weighing scales.
Police valued this haul as being worth between £3,680 and £5,520 and noted from evidence they uncovered, Cuthill was selling single-gramme deals for £20.
Related messages on his phone dated back to November 2017.
Cuthill admitted being concerned in the supply of both drugs for two years.
Police also seized £3,400 in cash from the safe and cashbox and a further £795.68 from Cuthill.