https://www.bbc.co.uk/news/uk-england-manchester-67436183
The owner of a UK taxi firm is suspected of killing his wife in the US then turning the gun on himself in a "murder-suicide" shooting, police said.
Riverside County Sheriff Office said Carl and Kathryn Ashcroft were found with gunshot wounds in Rancho Mirage, California, on Sunday.
It said there were no other suspects.
Mr Ashcroft, 61, who owns Pem Taxis in Wigan, and his 55-year-old wife were living in Simi Valley at the time of the shooting.
Sgt Mike Kelleher said deputies responded to a report of an "attempted suicide" at a property on Lyon Road, Rancho Mirage, at about 14:15 PST.
They found a man and woman injured.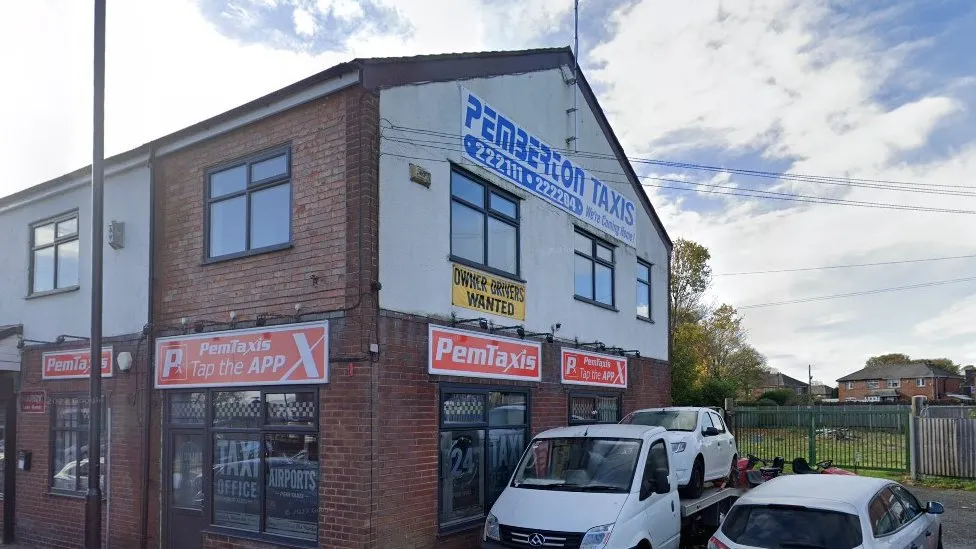 Carl Ashcroft owned Pem Taxis in Wigan and had moved to California
Mr Ashcroft died at the scene while Mrs Ashcroft was taken to a hospital but later died of her injuries.
Sgt Kelleher added that there were no outstanding suspects and there was no threat to the community.